Current Design Team Positions
I am going back to my scrapbooking roots and have joined the
Stick It Down Double Page Design Team!
I enjoy scrapping events and my favorite style of layout has always been a double page design with multiple photos to tell the story. Check our our
SID challenges
at the beginning of every month and the Double Page DT reveal on the first Monday of the month with my first post in January of 2017.
I have been selected as part of the Mod Squad for a brand new challenge blog, Retro Rubber. My term started in Nov. 2014 and I continue to work with this lovely group of ladies. I am excited to break out the oldie but goodie stamps and join in the fun as we challenge one another to use them in a new way Please join the stamping fun here at
Retro Rubber Challenge Blog
.
Alumni Design Team Positions:
I was so very pleased to be selected in January of 2018 for the Design Team for
Quick Quotes
! Such lovely two-sided cardstock patterned papers, great quotes, and many other fun things to create and scrapbook with.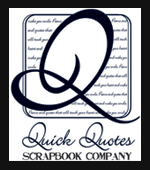 It was an honor to be selected as part of the
Artist in Residence team for Imagine Crafts by Tsukineko
for 2016. My first project was published in December 2015, and additional technique based projects will go live through out the year. It is a privilege to work with an amazing team of artists at Imagine Crafts. Stop by the
Imagine Crafts blog
and see what we have created lately!
I continued with the great team for 2017 as well. When you have a good thing going, don't stop! Here is a link at Imagine's blog to
all of my projects
completed during my two year tenure as an Artist in Residence.
Ruby's Rainbow Challenge
blog invited me to join the Design Team starting in June 2015. It is fun to join a great group of multicrafters! Our last challenge finished up on August of 2016. I will miss this fun bunch of creative ladies.
I was selected for Anything But a Card Design Team and contributed from August 2014 until August 2015. The ABAC has closed and the group has moved to a FB group. I enjoyed my time at ABAC and really stretched my creative techniques as I worked on home decor, ATCs, and mixed media projects.